Malaysia Fast Track
Airport Meet and Assist
VIP Assistance at KUL, LGK, PEN, KCH and BKI airports in Malaysia, provided by Panoptica Ltd
CHECK PRICE
BOOK NOW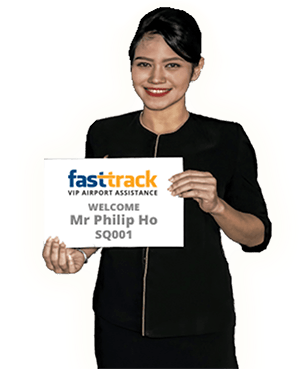 Malaysia Airport Meet and Assist services for any traveler, on any airline, in any cabin class, from only USD89
Booking a Meet and Assist Service will make passing through the airport fast and easy. Malaysia Fast Track is owned by Panoptica Ltd, whose local greeters will ensure a quick arrival, a smooth departure, or a successful connection.
Panoptica's services in Malaysian Airports will add a first class feel, usually reserved for VIPs, including airside greeting, and fast-tracking help through border controls. Panoptica uses the reservation system of Fast Track. Panoptica's rez team will help you book the exact service you need. Payment will be made to, and service will be provided by, Panoptica Ltd.
Meet & Greet service in the 5 largest Malaysian Airports.
On arrival Panoptica's English speaking greeters will meet you near the air bridge. They will assist you through any passport or visa control, and escort you to the baggage and customs area. They will help find your driver, or if you booked a connection, check in for your next flight.
On departure, they will contact your driver, will assist you through check-in and immigration, and will take you to your airline lounge or the boarding gate.
For connections, the greeter will meet you near the air bridge and will guide and escort you through the arrival, departure and transfer processes needed for your connection, right through to your airline lounge or the gate.
For more than 10 years our Panoptica's Booking team has assisted thousands of travellers pass smoothly through Thailand's airports, and now the same service is available in Malaysia.  Before you book their expert staff will help you choose the service you need at the lowest possible cost.
These  services are available to any traveler, on any airline, and in any cabin class, and in Malaysia and Thailand
In Malaysia, Panoptica serves the airports of KUL (KLIA1 and KLIA2), KCH, BKI, LGK and PEN offering travelers VIP meet & greet concierge assistance in each of those airports' international and domestic terminals.
If you are flying to Malaysia for business or pleasure, you will find Fast Track Meet and Assist Services and Fast Track Immigration at Malaysia's five main airports: Kuala Lumpur (IATACode KUL), Langkawi (IATA Code LGK), Penang (IATA Code PEN), Kuching (IATA Code KCH) and Kota Kinabalu (IATA Code BKI).
Opened in 1998, Kuala Lumpur International Airport is one of the busiest in Southeast Asia handling over 58 million passengers and 710 tonnes of cargo in 2017. t has two terminals plus a satellite which houses international stores by Burberry, Harrods, Montblanc and other top brands. KLIA has three runways and is the only airport in Malaysia able to accommodate the A380. It has two traffic control towers; the West Tower at 133.8m is currently the tallest in the world.
The airport is located in the Sepang district, 45km (28 miles) south of Kuala Lumpur on a 100km² (39 square mile) site which is one of the largest in the world. The second busiest airport in Malaysia is Kota Kinabalu International Airport in Sabah, serving 8 million passengers a year. It began as a military airport in WW2. In 2007, a new terminal was built for passengers (T1) and the old terminal (T2) now handles cargo and general aviation. Penang International Airport welcomes 7 million passengers a year to Penang Island and Seberang Perai on the Malay Peninsula. Opened in 1935, Penang Airport is the oldest in the country.
It is 16km (10 miles) south of colonial George Town, Penang's state capital. Airport facilities are fairly basic but our Fast Track Meet and Assist Services can smooth the way for VIPs and business travellers. Serving 5 million passengers, Kuching International Airport is in Sarawak, 11km (7 miles) from Kuching city. This busy airport shares the runway with the RMAF and handles 27,000 tonnes of cargo.
The duty free island of Langkawi handles 2.7 million passengers through its airport which also hosts the biennial Langkawi International Maritime and Aerospace Exhibition. The modern airport opened in 1993. Fast Track Services Malaysia is available in all these airports and includes Fast Track Immigration and VIP Meet and Assist Airport Services.